How is Forex Regulated in the UK?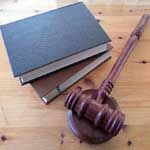 The FCA regulates UK Forex trading. What are they doing to protect traders and fairness of the market?
Forex trading involves no exchange of any asset hence it is a liquid market. Any Forex trade involves exchange of two currencies; in this case it involves Euros versus any other currency for example a dollar. In a pair, the first currency is called the base while the second is the counter. The variance between the two currencies is called the spread.
Forex trading can be termed as gambling. As such, it has no guarantee of deriving an income or any returns. The regulated market also gives a chance for making of an income despite the market falling or being constant.
The UK laws try to make Forex trading safer. The FCA (Financial Conduct Authority) is the most important body that deals with the regulation of Forex brokers. It is independent from other bodies and is charged with ensuring legality of all financial companies in the UK inclusive of the Forex companies. The FCA ensures that Forex markets are regulated hence; there is an assurance that someone's investment is safe. There is also an assurance of up to 50,000 Euros in compensation by the governing body in case of losses or something happening to the investment.
You Might Also Like:
Is Forex Trading Legal in UK?
Forex Trading Tax UK